Before the season started I set myself some realistic goals, one of them being to reach top 10 as soon as possible. Reaching it twice in a row was a surprise - but a really good one!
The first race weekend in Danish Supertourisme Turbo was held at Padborg Park in Denmark from the 30.04 - 01.05. With one test day behind me, 8 days in Argentina and a good dose of jet-lag I could´t wait to race again. The winter break is so long for a racing driver, especially when you know you are starting a new season with a new car in a new series.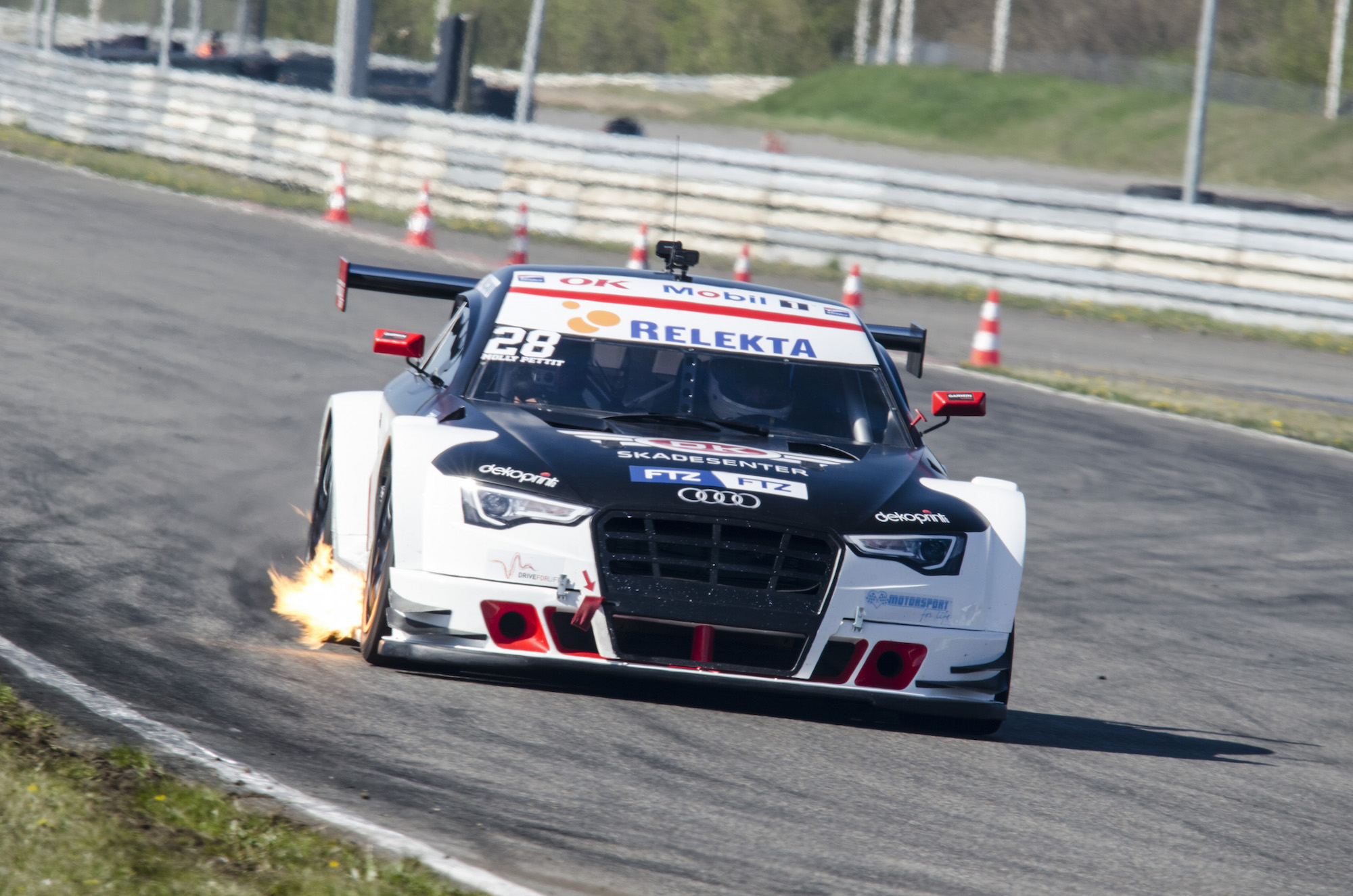 Photo: Dennis Risager
I had a lot of good progression at my first test and knew that I would feel comfortable straight away and be able to starting pushing for good times. In the first free practice I was already 10th on the board and I could start working from there. I spent some hours in a racing hydraulic simulator from Drammen Racing Senter and there is no doubt that it was helpful. Just to hold a wheel, be on a track and get some of the movement in your body is enough to feel more prepared.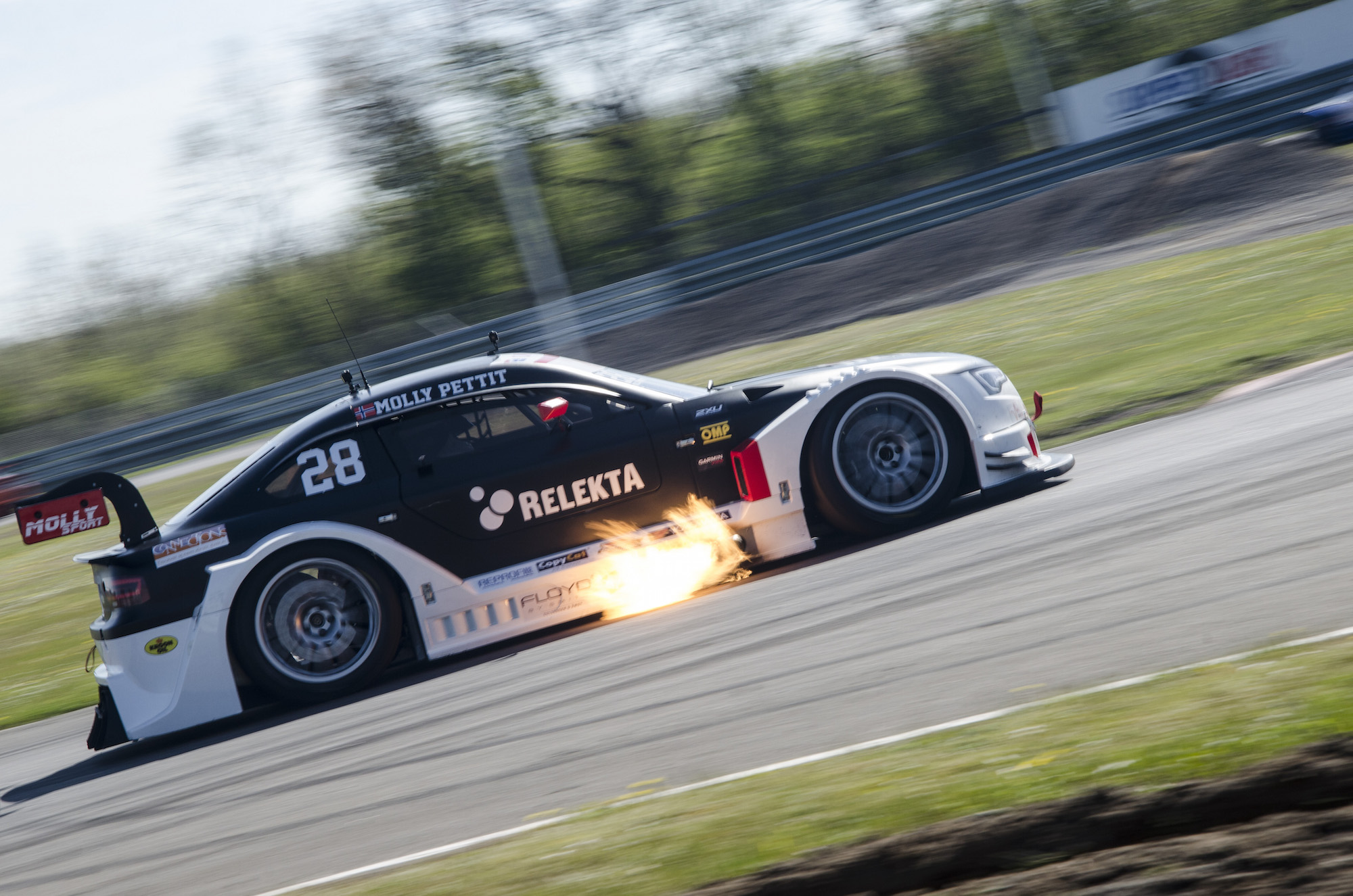 Photo: Dennis Risager
Qualifying came on Saturday afternoon and I was more determined than ever to get a good result. I felt almost straight away that something wasn´t right with the brakes. They went from hard to soft and and one point I almost lost them completely. My confidence was crushed. I ended P16 and determined to find out what went wrong. My mechanics immediately found a leak and after taking the main brake cylinder apart there was a thread of some sort lying on the rubber that is supposed to keep the brake fluid out. Leakage means no hard brake pedal. Glad to find the cause I could focus on making up the time the next day.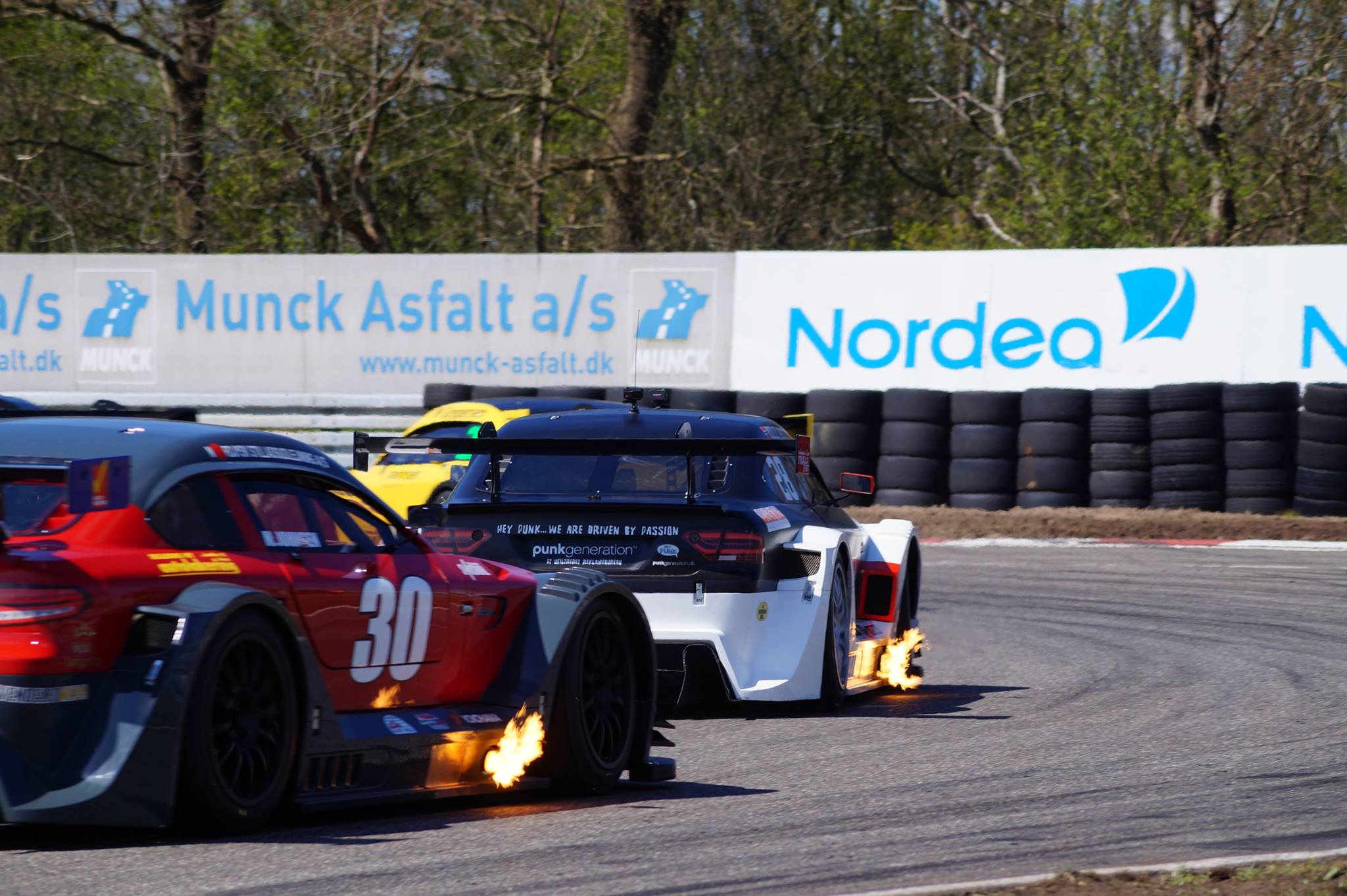 Sunday started with passenger rides! Felt great to have people in the car again and I even managed to get Michael "Bamse" from our team out for a lap. It was the first time he had ever been out in a race car and he has been in motorsport for a long time. Great fun and a good start to the day!
In Race 1 I finished P10 after starting P16. Finished P10 in the second race too and unfortunately in the last race I stalled the car twice in the start and finished P12. Still, SO happy with the result. We were 19 cars in total and I can safely say I am now in the middle of the field. Next goal is to climb higher up the result board. The car is great, the team is fantastic. Now it is just up to me. Upwards and onwards.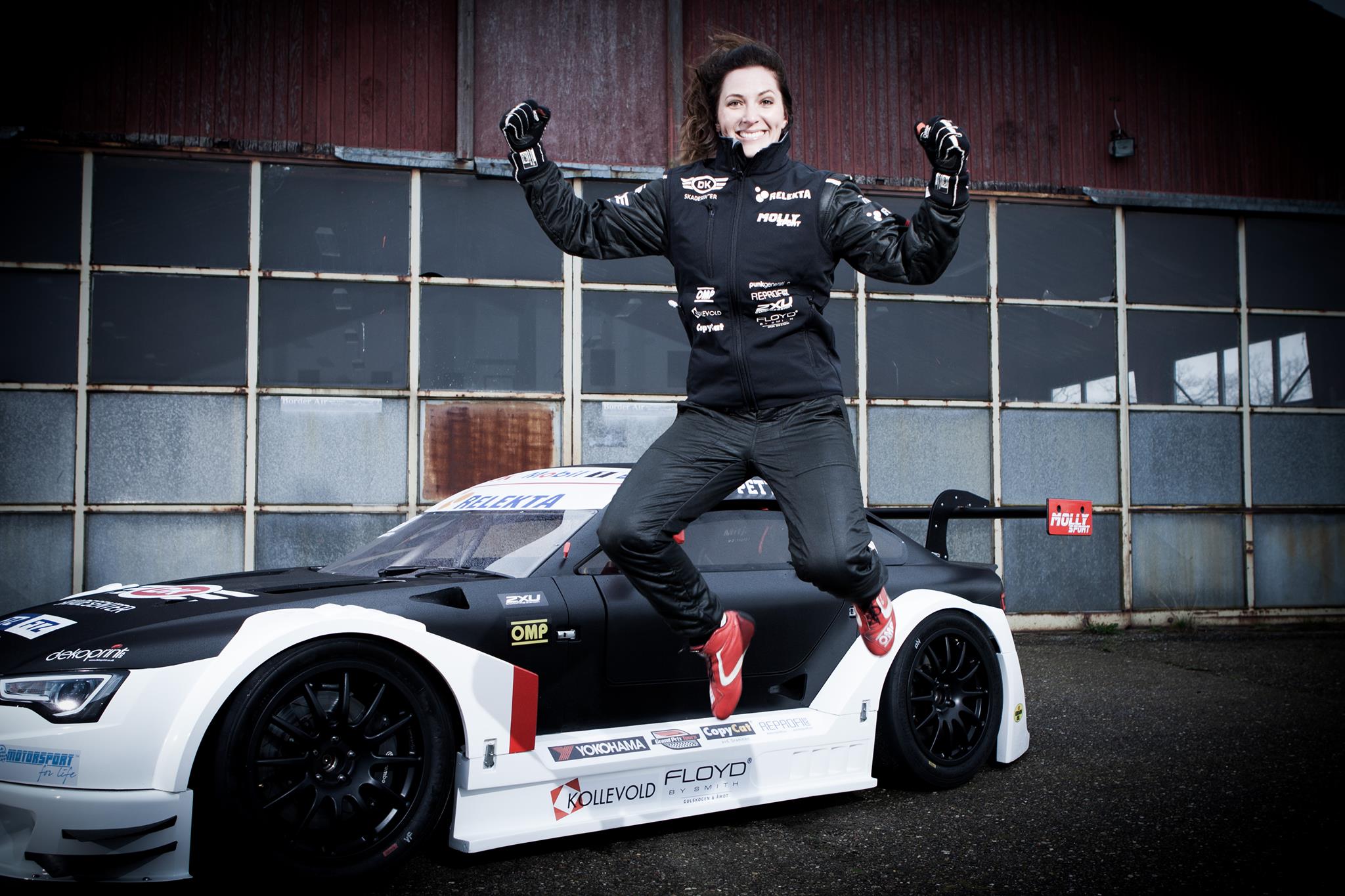 Photo: Sinne Colding Thaysen / punkgeneration.dk
Next race is a Ring Djursland in Denmark 14th - 15th of May.
-Molly