Mine 3 år i AMCAR sin Ford Mustang i NTCC/DTC kongeklassen er over og jeg har besluttet å ikke fortsette grunnet karrieremuligheter som kommer i konflikt med 2016 kalenderen.
En stor mulighet
Mange vet at ved siden av kjøringen så jobber jeg mye som reporter og kommentator i motorsport, spesielt WRC. Jeg er halvt engelsk og det betyr at jeg også har jobbet en del for store internasjonale produksjoner som blant annet pitlane reporter i VM i rallycross.
I år har jeg jobbet som reporter og kommentator for TV2 Norge både som reporter på løp og kommentator i studio. Jeg har ønsket å jobbe mer som engelsk reporter og etter en lang prosess kan jeg nå med stor glede si at jeg skal jobbe for WRC TV i 2016!
Kalender - krasj
Hele 4 av 7 NTCC/DTC løp krasjer med WRC kalenderen neste år og jeg har derfor besluttet at jeg ikke kjører i år. Det er med tungt hjerte at jeg nå forlater serien og vil gjerne benytte anledningen til å takke alle for alle hjelp og støtte de siste 3 årene. Jeg vil også ønske alle førere og team lykke til i 2016!
Foto: Jonas Haar Friesad(hovedbilde også)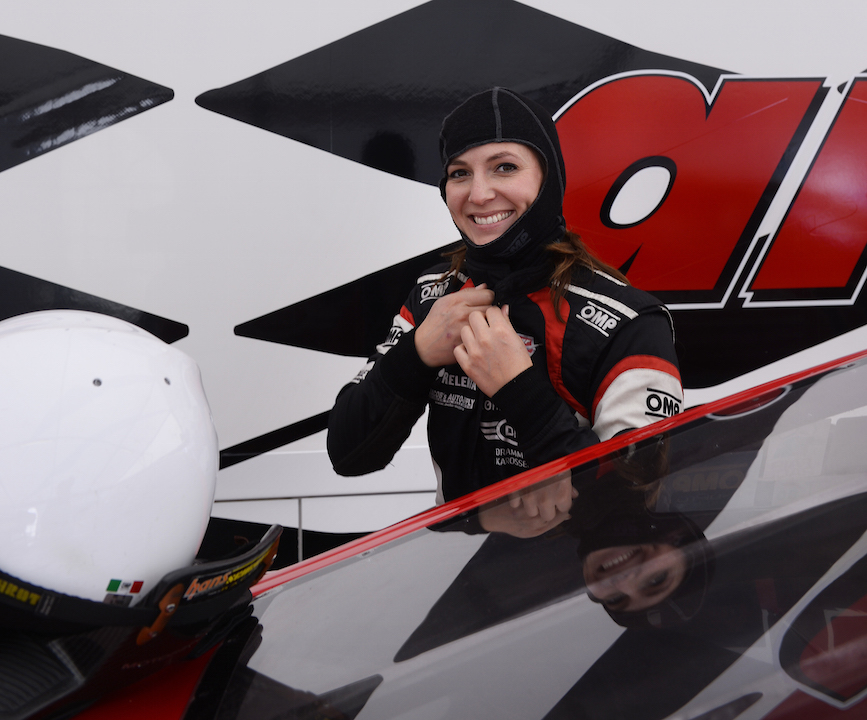 Jeg ønsker ikke å forsvinne helt fra banen, så jeg ser for øyeblikket på hvilke muligheter jeg har for å kjøre noen løp i 2016.
ENGLISH
Parallel to racing I have been working as reporter and commentator in motorsport. A great possibility became available for 2016 with WRC TV. Accepting this commitment means I will not be racing in NTCC/DTC in 2016. The two calendars collide too often making it impossible to do both.
Thank you for all your support the last 3 years. It has been a tough but very enjoyable ride. It is hard to stop racing all together so I am looking at what options I might have this year.
Stay tuned.
Molly